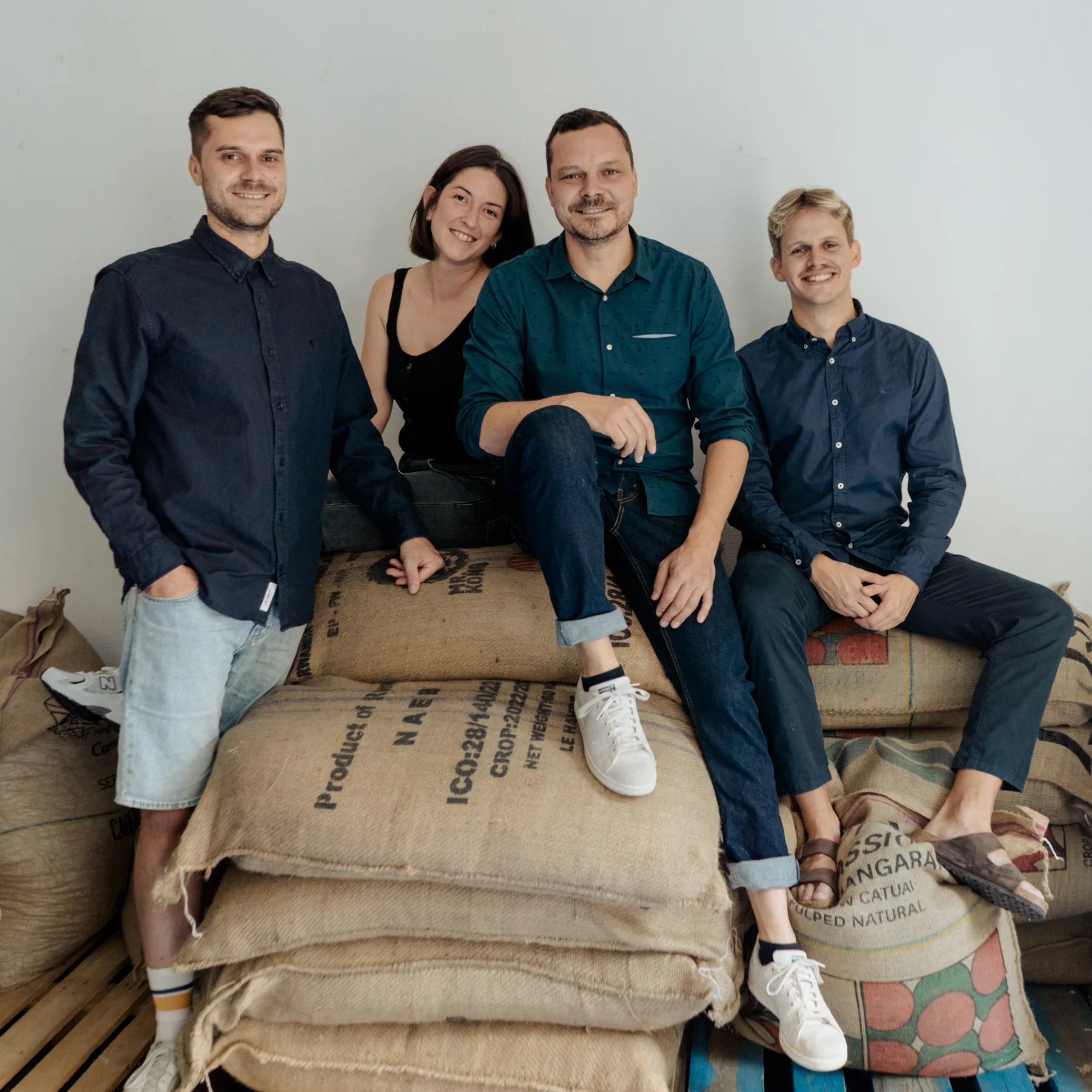 Willkommen bei den Kaffee-Nerds
Schön, dass du da bist, lieber Multichannel-Rockstar
Du interessierst dich für guten Kaffee? Wir lieben ihn! Im Jahr 2018 haben wir deshalb unsere eigene Rösterei gegründet. Hier rösten wir seitdem wöchentlich um die 15 Kaffees, die alle unterschiedlich schmecken. Damit zelebrieren wir die Vielfalt der Kaffeepflanze und bieten unseren Kunden immer wieder neue, abwechslungsreiche Geschmackserlebnisse.
Für unsere Röstungen verwenden wir nur qualitativ hochwertige Rohkaffeebohnen, sogenannten Spezialitätenkaffee. Beim Kaffee gilt nämlich wie beim Wein: Je besser die Frucht, desto mehr Potenzial hat das Getränk. Und von Kaffeepflanzen gibt es mindestens genauso viele Sorten wie von Weinreben. Es gibt einiges zu entdecken!
Let customers speak for us
Kaffee richtig zubereiten
Tipps und Tricks für guten Kaffee
Kaffee brühen
We'll show you how to make a delicious Americano, what you need and what you can do if you don't like your coffee. Let's go.
Kaffee & Eis
Cold Brew is the ideal summer drink for all coffee lovers. Whether with ice cubes or tonic water: If you're looking for a refreshing drink in summer, cold brew is the right choice.
Kaffee mit Milch
We'll show you how to make a delicious milk coffee, what you need and how to get the ideal, fine-pored milk foam. Let's start.
Erfolge & Meilensteine
Mehr über uns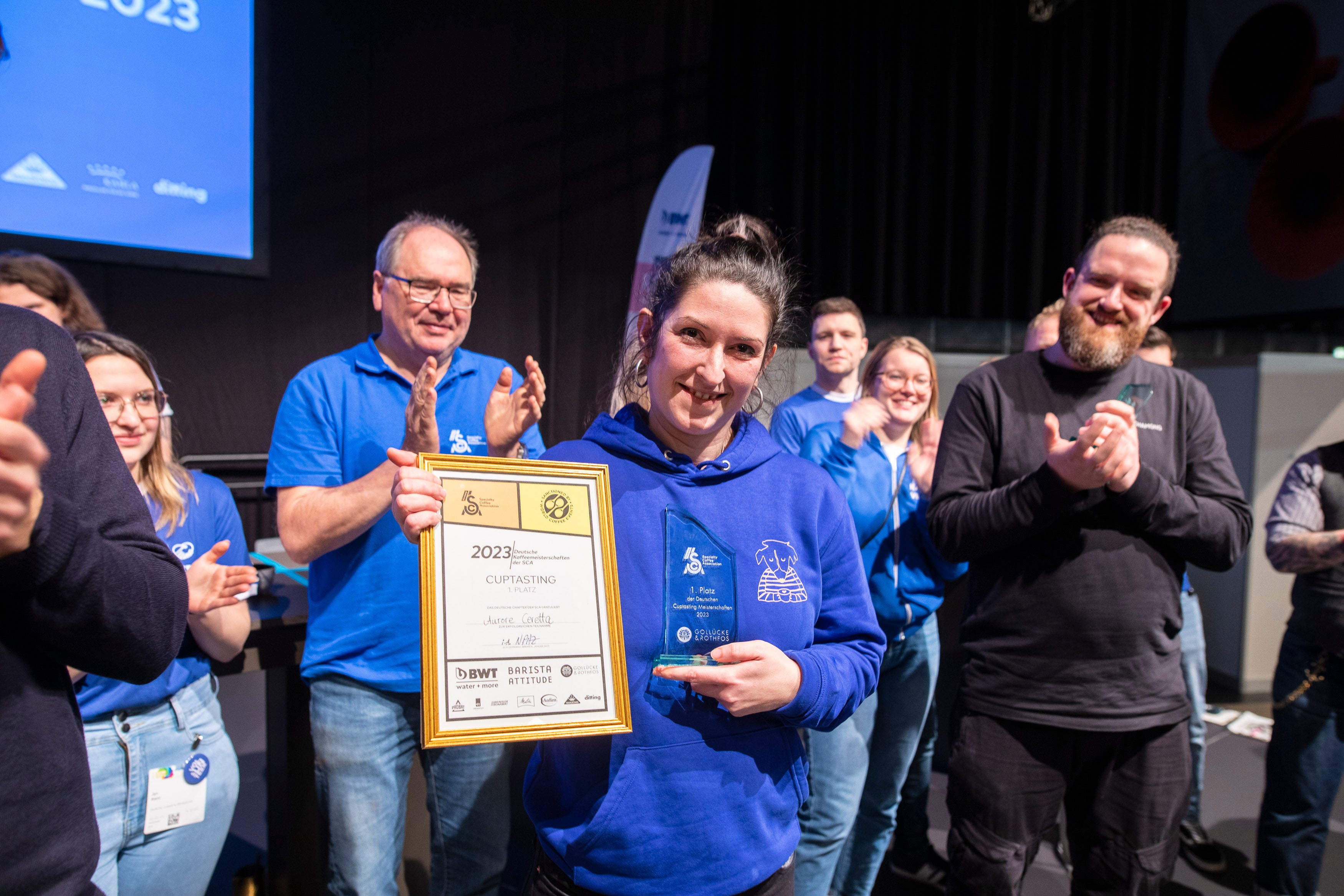 Aurore ist deutsche Meisterin
Aurore tritt 2023 in Bremen bei den deutschen Cup-Tasting-Meisterschaften an und gewinnt den Wettbewerb souverän.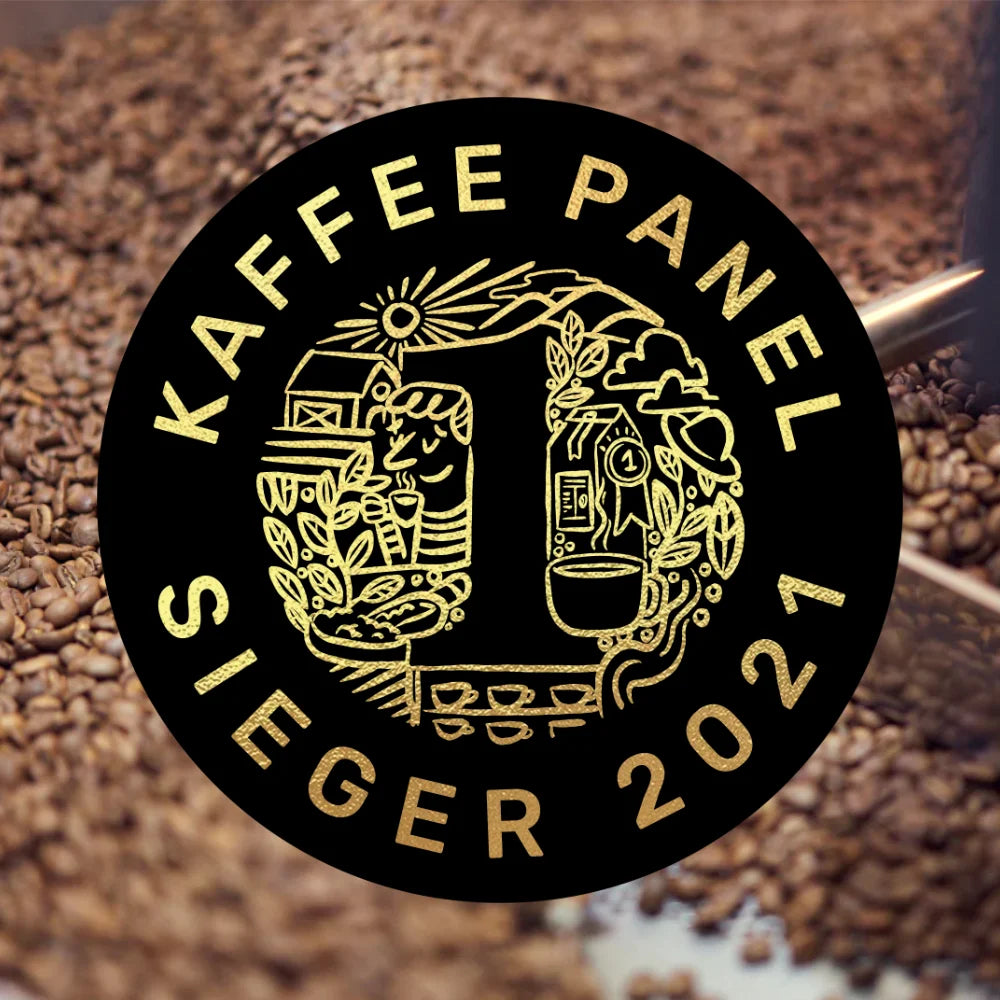 Ausgezeichnete Kaffees
Zwei unserer Kaffees gewinnen 2021 beim Kaffee-Panel einen ersten und einen dritten Platz. Die beliebten Bohnen sind mittlerweile vergriffen.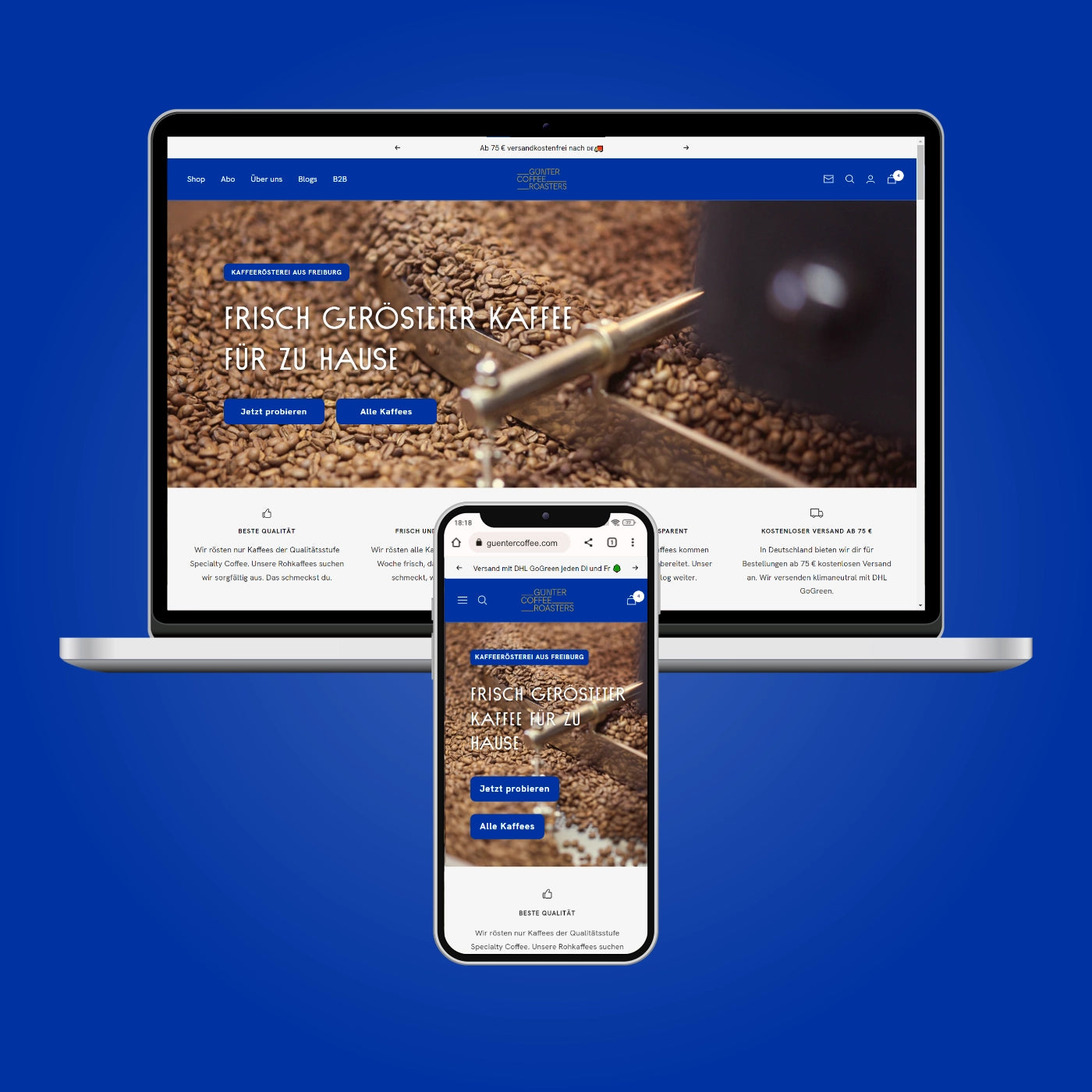 Onlineshop eröffnet
Nicolas Kittel kommt ins Team und kümmert sich um alles, was online stattfindet. Seit Dezember 2019 verkaufen wir unsere Kaffeebohnen in ganz Deutschland über unseren Onlineshop.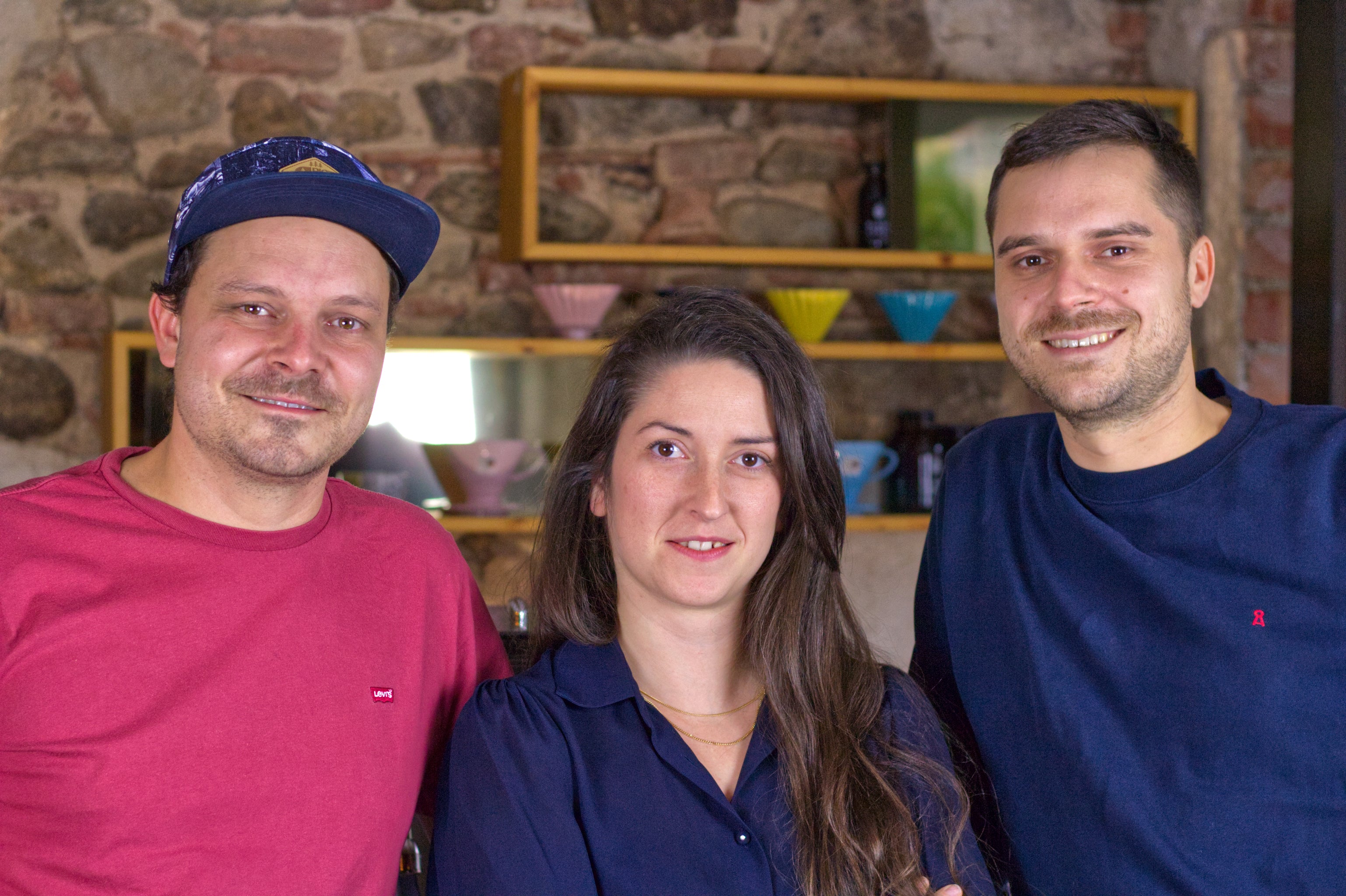 Günters Geburt
Aurore, Mats und Philip schließen sich zusammen, um gemeinsam ihre eigenen Kaffees zu rösten. Die Günter Coffee Roasters werden geboren.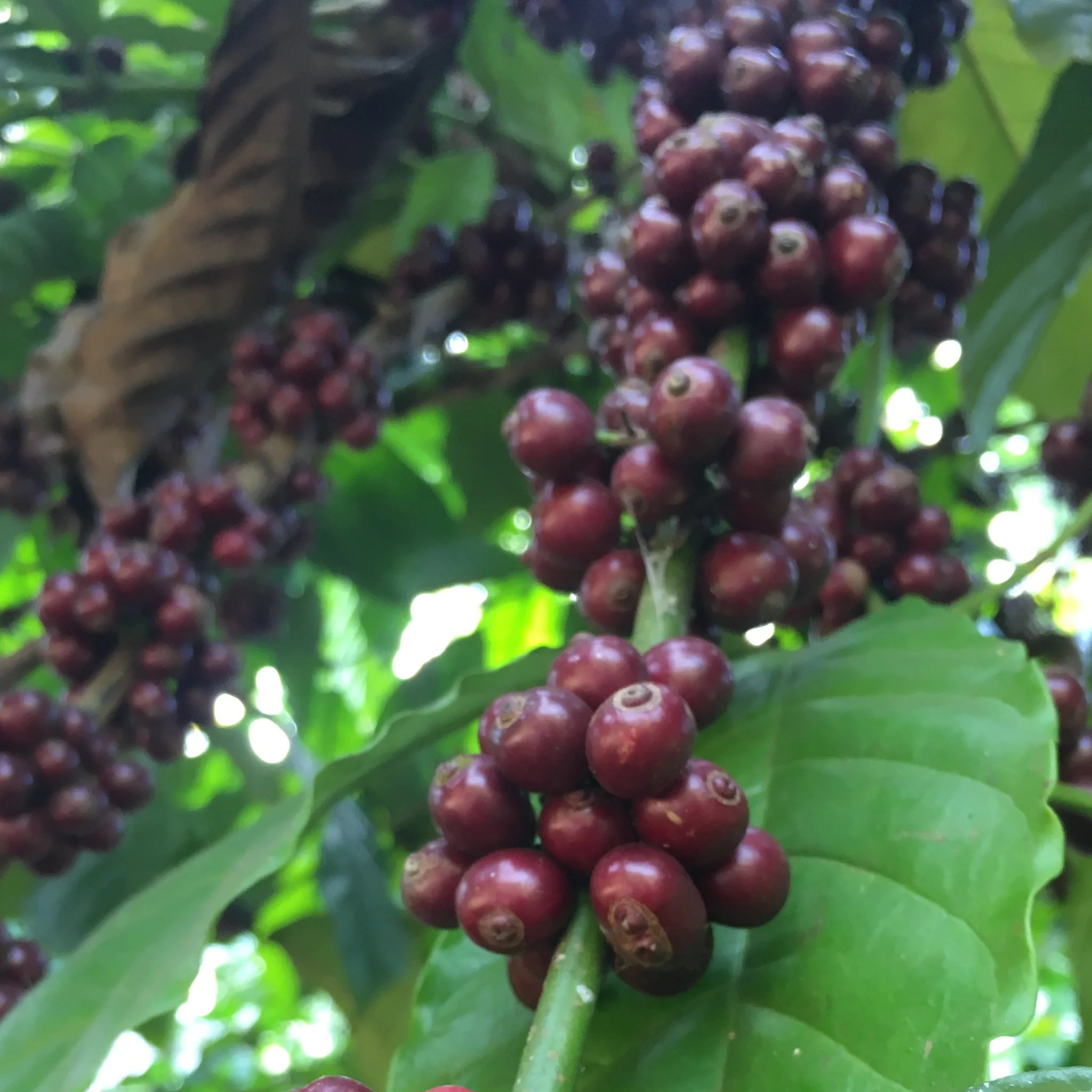 ROHKAFFEE
Qualität und Anbaubedingungen im Blick
Unsere Rohkaffees beziehen wir von ausgesuchten Händlern, die sich dem Spezialitätenkaffee verschrieben haben. Wichtig ist uns dabei, dass unsere Partner neben der besonderen Qualität der Kaffeebohnen auch die gesamte Lieferkette im Blick haben. Das bedeutet, dass wir detaillierte Informationen über den Anbau des Kaffees bekommen und die Kaffeebauern auf langfristige Beziehungen setzen können. Einige unserer Kaffees beziehen wir auch direkt von den Farmen, um größtmögliche Transparenz über die Anbaubedingungen zu erreichen. Mehr erfährst du in unserem Artikel zum Kaffeehandel.

Alle Kaffees rösten wir auf unserem 15-kg-Trommelröster der Firma Giesen. Um uns stetig weiterzuentwickeln, zeichnen wir jeden Röstprozess auf und verkosten die frisch gerösteten Kaffees in unserer wöchentlichen Qualitätskontrolle, dem Cupping. So schmeckt jede Röstung immer genau so, wie sie schmecken soll.