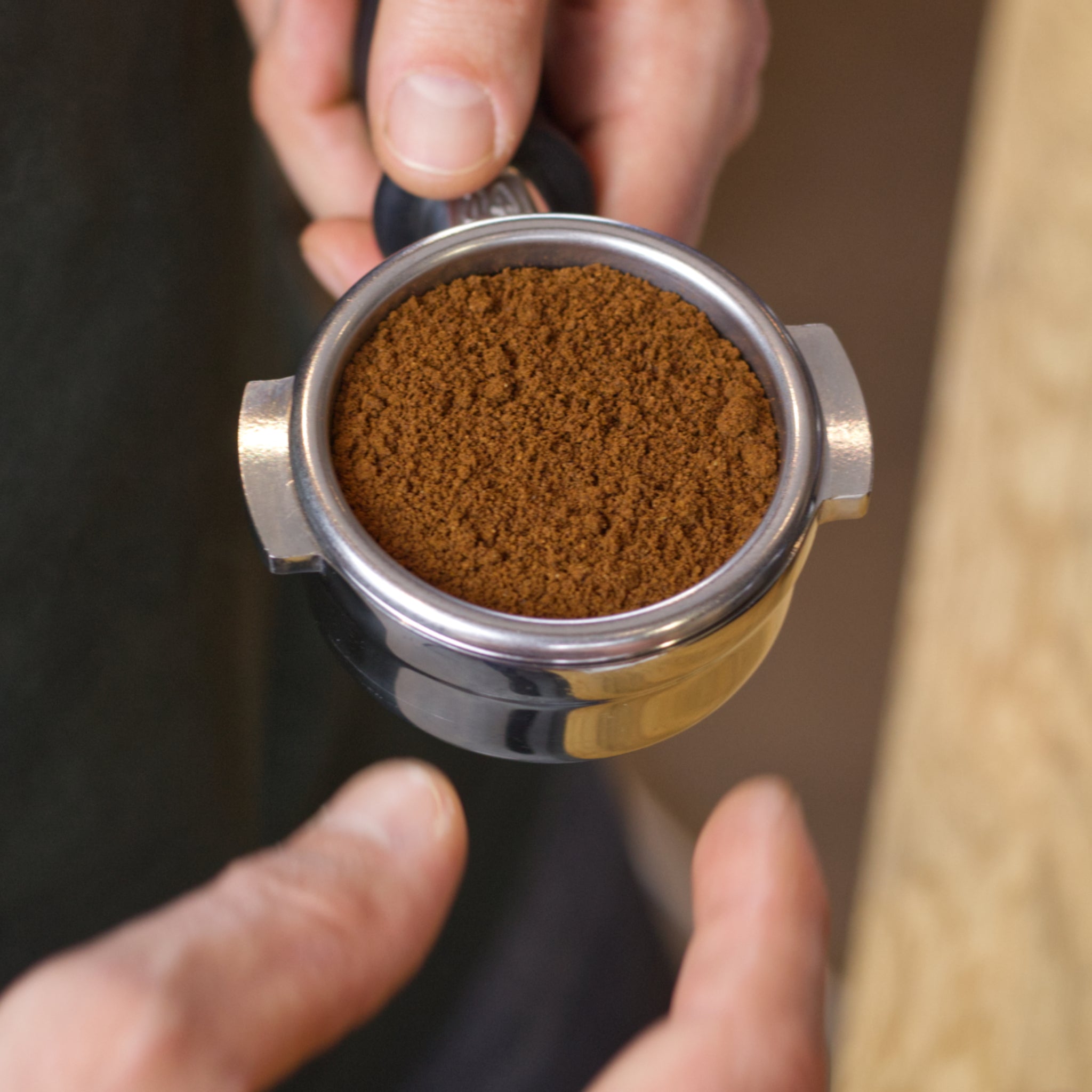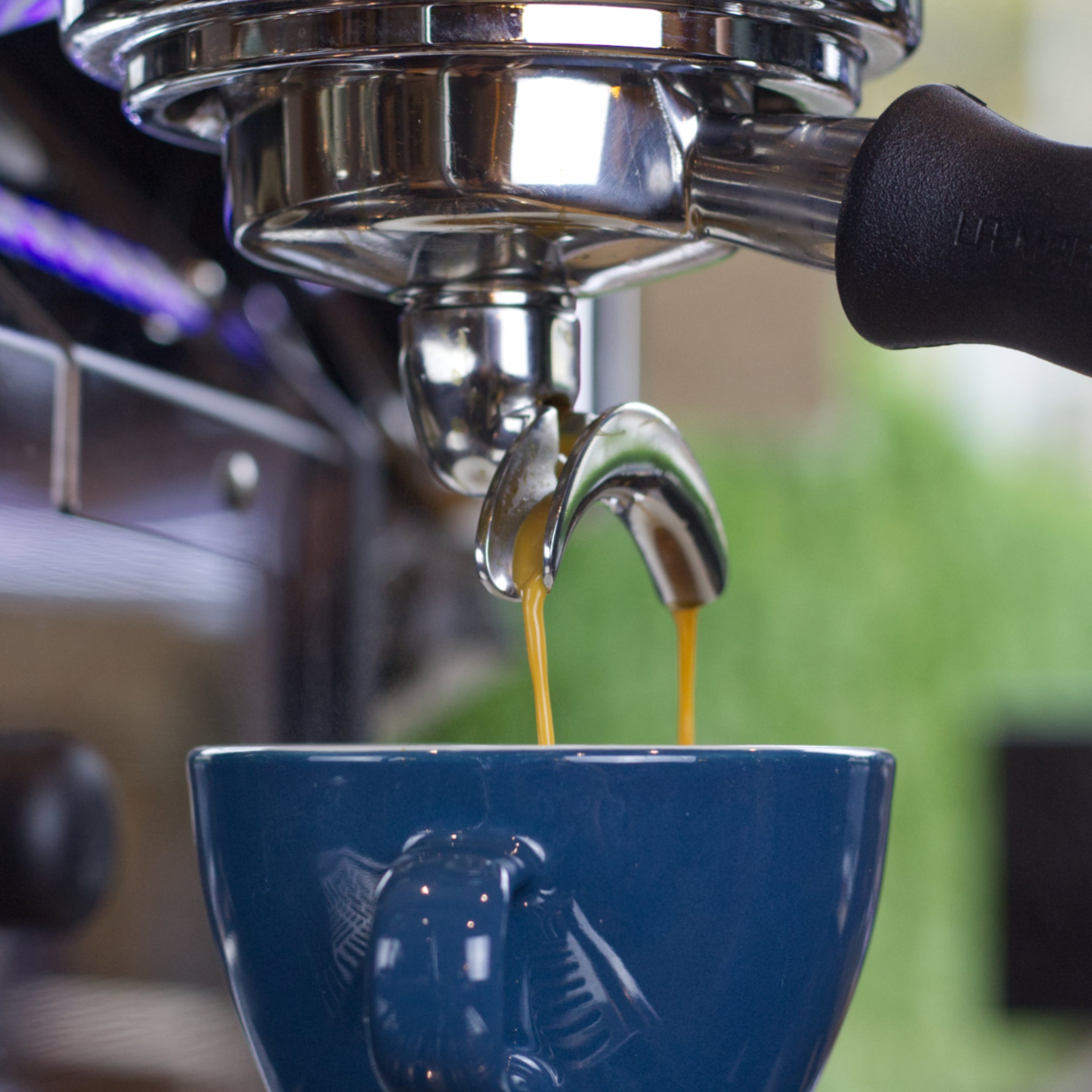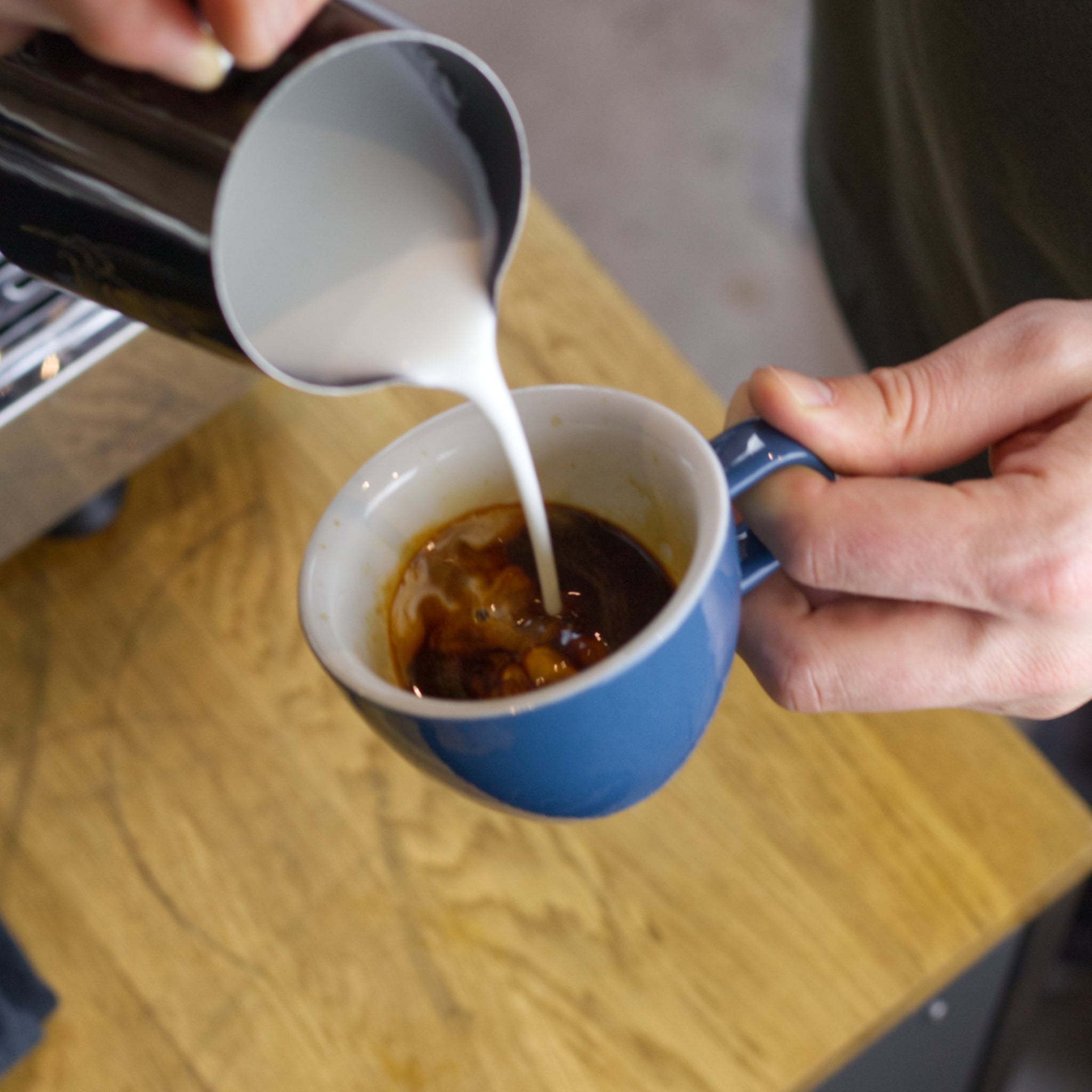 Home Barista Workshop
✔
Ideal für Siebträger-Besitzer*innen
✔
3 Stunden Theorie und Praxis
In stock and with you in 3–5 days
Get to know all the parameters for a good espresso
In our Home Barista Workshop, our barista trainers will show you the way to perfect espresso extraction .
To get started, there is a theoretical part about the cultivation and origin of the various coffee plants, the further processing of the coffee cherries and finally the transport of the green coffee to our roasting plant. In the detailed, practice-oriented main part of the workshop you will learn about the different parameters of espresso extraction. These each have a certain influence on the aroma and taste of the finished coffee. In the workshop you will learn what influences these are, as well as how to properly froth milk and the first steps in latte art .
Information about how espresso machines work and how to clean them rounds off the course program.
Key data Home Barista Workshop
The workshop lasts approximately 3 hours

There is a charge of €110 including VAT per participant
Maximum of 6 participants per workshop
It starts during the week at 6 p.m. in our rooms in Freiburg-Günterstal.

Please avoid perfumes and strongly scented cosmetics
What's also important: We work with medium to light roasted coffees. All parameters and settings are based on this. If you prefer strongly roasted coffees, please contact us by email before booking. Thank you.
Perfekter Kurs!
Sandy macht das toll! Der Kurs ist unterhaltsam und lustig gemacht. Gleichzeitig werden wirklich alle Kenntnisse kompetent und verständlich vermittelt, die man für den perfekten Espresso benötigt. Vorab gibt es einen Streifzug in die Welt der Kaffebohne und ein bißchen Latte-Art rundet das Ganze ab. Ein wirklich gelungener und lehrreicher Vormittag! Vielen Dank Sandy!
Absolute Kaffee-Erleuchtung
Ehrlich, so ein Workshop ist wirklich jedem zu empfehlen, der sich als Kaffee-Genießer sieht. Sandy bringt die geballte Ladung an Kaffee-Wissen und Know-How zum perfekten doppelten Espresso klasse rüber, voller Leidenschaft und Witz! Klar, beim Barista-Workshop geht's um die große Meisterklasse, das Ziehen der Wachmacher-Getränke an der Siebträgermaschine. Und das gelingt am Ende auch den Ungeübten...
Großer Vorteil: Hier wird kein Bashing betrieben. Auch wenn man einen Vollautomaten besitzt und eben nicht täglich tampered, abwiegt und Zeit stoppt, kriegt man jede Menge Nützliches für den Genuss daheim mit. Ich würde den Kurs grad nochmal machen :) Daumen hoch, liebe Coffee Roasters