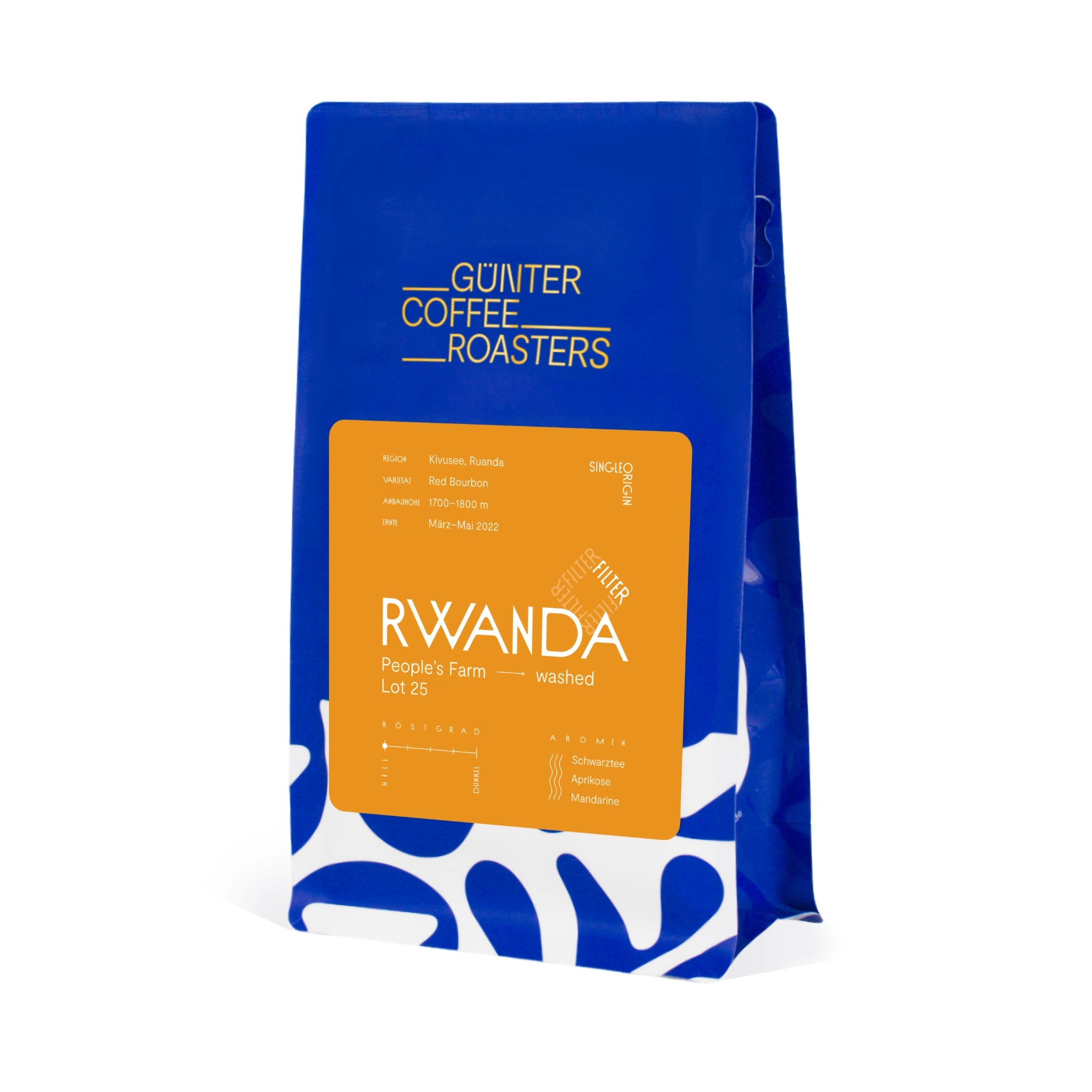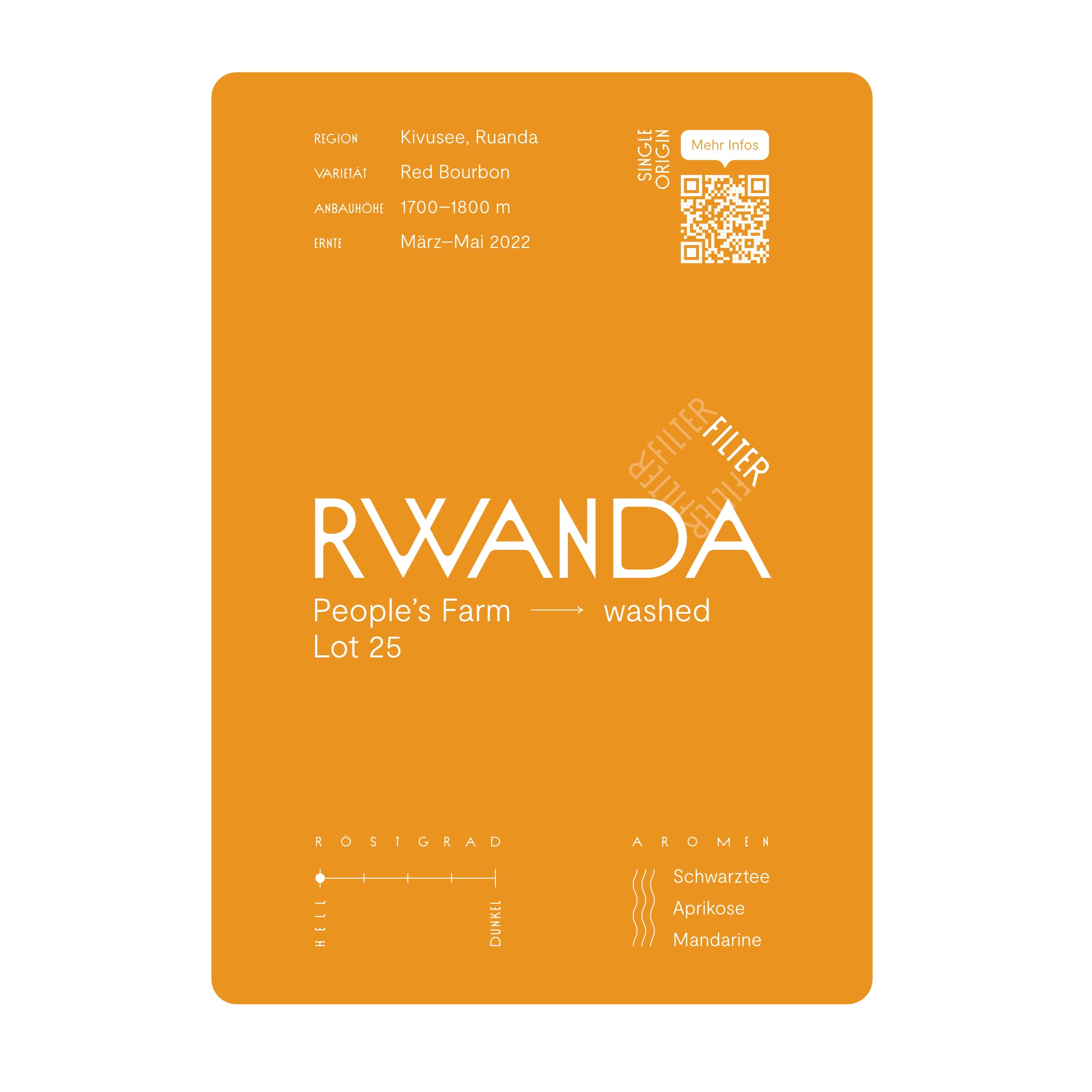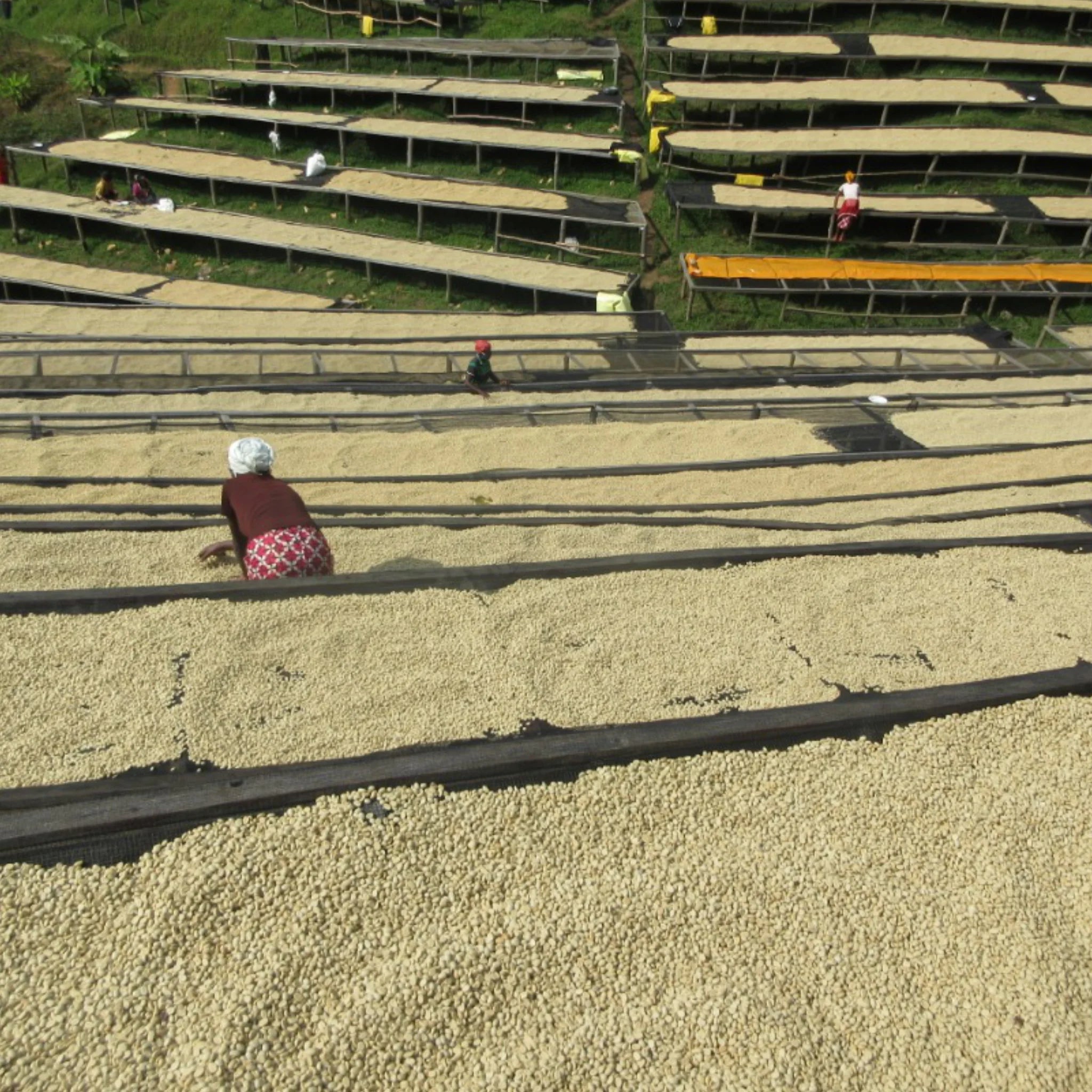 RWANDA People's Farm Filter Coffee


Freshly roasted with you in 3-5 days
Pickup available at Merianstraße 8 in Freiburg
Usually ready in 5+ days
RWANDA People's Farm Filter Coffee
250 g / Whole Beans
Merianstraße 8 in Freiburg
Pickup available, usually ready in 5+ days
Merianstraße 8
79104 Freiburg im Breisgau
Germany
Taste
Black Tea, Apricot, Mandarin
Grind
medium coarse (Comandante 26 Clix)
Brewing Time
2:45-3:00 minutes
Blooming
40 seconds with 50g water
Instructions
Pour up to 100, 150, 200 and 300 g, as soon as the coffee bed is visible
Our Rwanda People's Farm filter coffee has a floral-fruity feel and a taste reminiscent of black tea, apricot and mandarin.
The green coffee comes from many farmers in Rwanda, Africa, who cultivate coffee and other plants in the Mahembe sector at altitudes between 1700 and 1800 meters. The beans from Lot 25 were harvested between March and May 2022.
The Kivubelt Coffee company operates the Murundo Washing Station, where the coffee cherries are processed. The coffee beans have already received the prestigious "Cup of Excellence" award. In the washing station, workers sort and weigh the harvest from the individual farms. Our lot of coffee beans of the Red Bourbon variety are washed and prepared.
We import the Rwandan green coffee through our partner Vanía from Somaho . Our precise roasting is particularly suitable for filter coffee. It promotes the taste nuances of the varieties and the growing region and thus ensures an exciting, tangy, sweet coffee taste.
RWANDA People's Farm Lot 25, Filterkaffee
tip top - wie immer!
Jedes Mal auf's neue sehr gute Qualität! Nicht mehr weg zu denken!
Top
Perfekter Service, top Qualität
The Perfect Cup
Making Coffee Like A Pro
Kaffee brühen
We'll show you how to make a delicious Americano, what you need and what you can do if you don't like your coffee. Let's go.
Kaffee & Eis
Cold Brew is the ideal summer drink for all coffee lovers. Whether with ice cubes or tonic water: If you're looking for a refreshing drink in summer, cold brew is the right choice.
Kaffee mit Milch
We'll show you how to make a delicious milk coffee, what you need and how to get the ideal, fine-pored milk foam. Let's start.