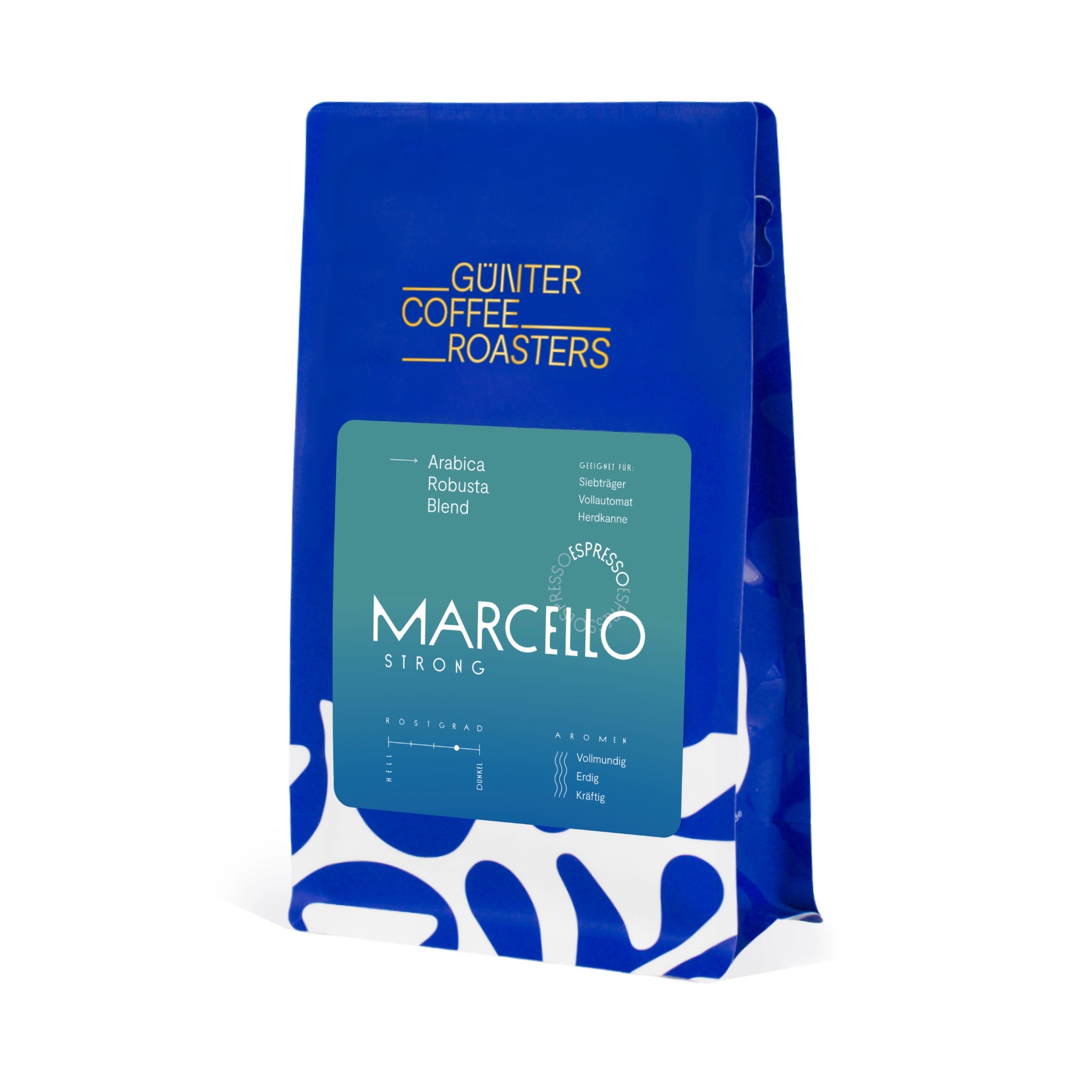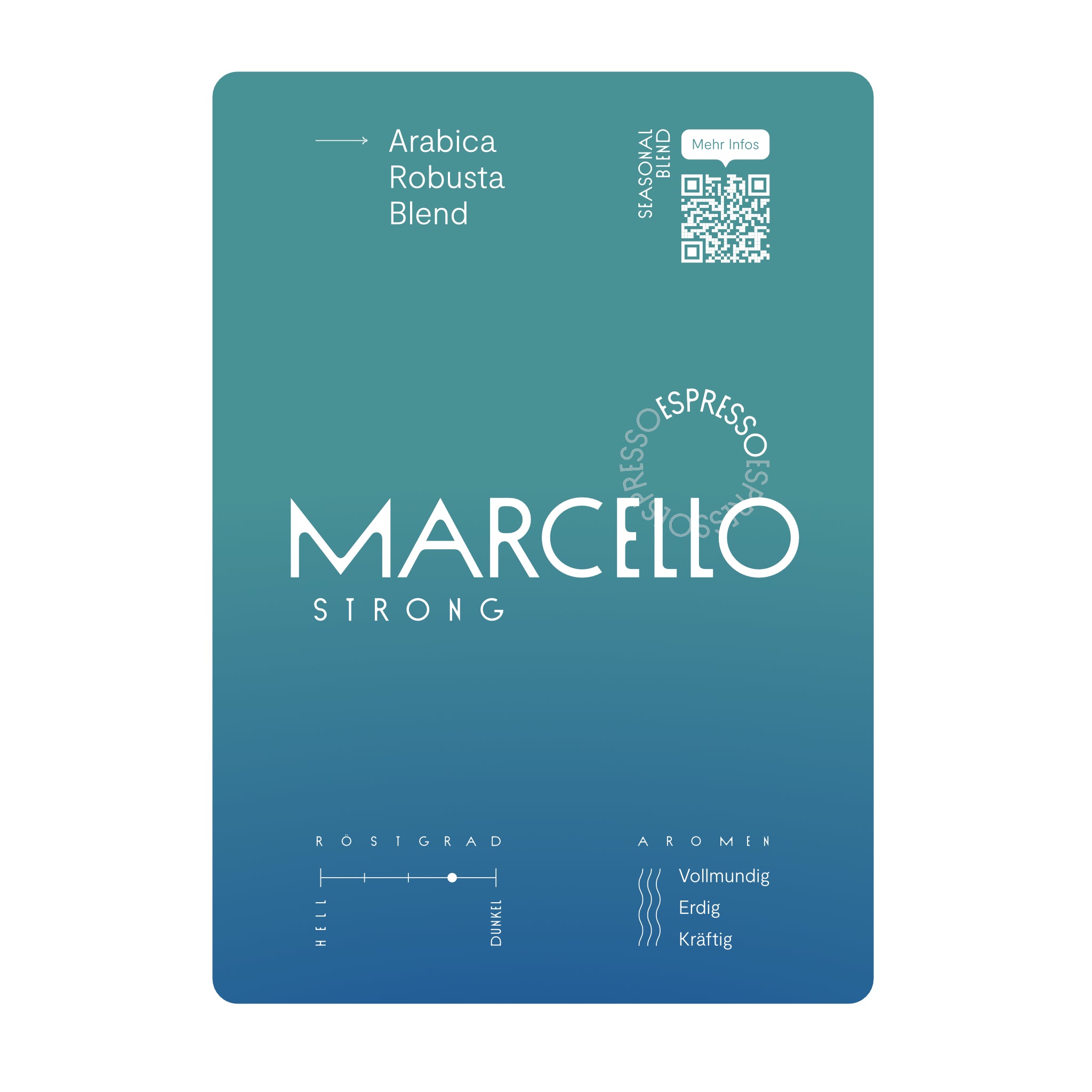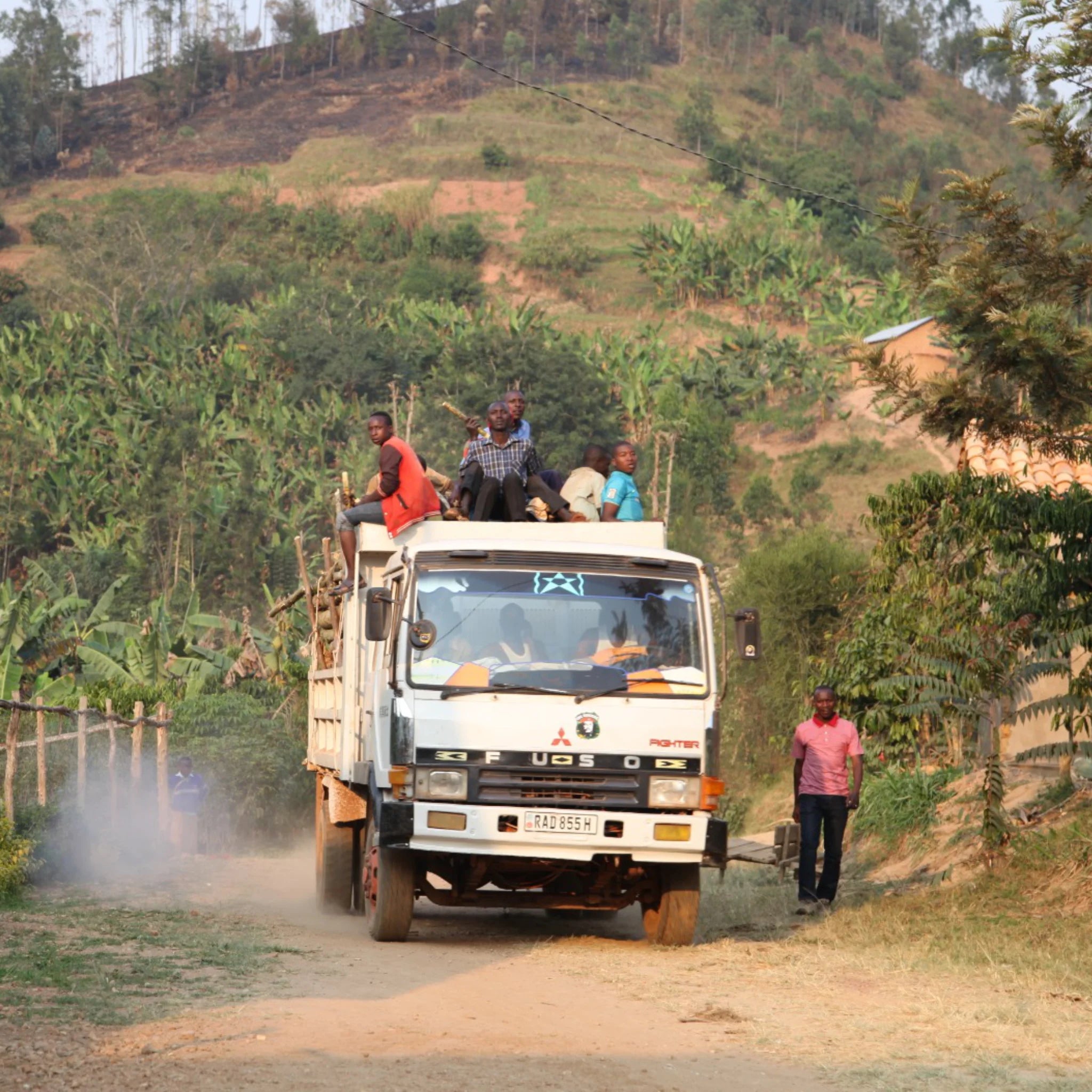 MARCELLO STRONG Blend Espresso



Freshly roasted with you in 3-5 days
Pickup available at Merianstraße 8 in Freiburg
Usually ready in 5+ days
MARCELLO STRONG Blend Espresso
1 kg / Whole Beans
Merianstraße 8 in Freiburg
Pickup available, usually ready in 5+ days
Merianstraße 8
79104 Freiburg im Breisgau
Germany
Region
Gakenke (RW), Caconde (BR)
Producer
Alessandra Lopes, Elinton Silvério and others
Variety
Robusta, Yellow Catuai
Processing
washed, pulped-natural
Taste
Full-bodied, Earthy, Strong
Marcello Strong is our take on Italian espresso; strong, full-bodied and with an extra portion of caffeine. The crema and texture of this espresso blend are very pronounced, resulting in a creamy mouthfeel and a long-lasting taste.
The basis for this blend is 70% Robusta from Rwanda , more precisely from the Gakenke region in the north of the country, from the Abakunakawa washing station. In Rwanda, coffee is produced by many coffee farmers on very small farms - with an average of around 200 coffee trees. This Robusta comes from Bufcoffee, a family business that exports coffee from Rwanda from its own washing stations, as well as other cooperatives, and promotes fair coffee trade for its partner farms as well as the exchange of knowledge.
This strong espresso blend is complemented with an Arabica coffee of the Yellow Catuai variety from Brazil, which makes up 30% of the blend. Farmers grow it on the Fazenda Mangaratiba, which is run by Alessandra Lopes and Elinton Silvério. They pay particular attention to ecological sustainability and social fairness. The beans come to us via Luis and Niklas from Ocafi.
Das beste nach einer harten Nacht!
Wenn wir mal wieder eine miserable Nacht aufgrund wacher Kids hatten, ist der Marcello strong einfach das beste Gegenmittel! Hab ich mir dieses Jahr selbst zu Weihnachten bestellt! Passt finde ich auch super im Hafercappuccino!
The perfect coffee
Making Coffee Like A Pro
Kaffee brühen
We'll show you how to make a delicious Americano, what you need and what you can do if you don't like your coffee. Let's go.
Kaffee & Eis
Cold Brew is the ideal summer drink for all coffee lovers. Whether with ice cubes or tonic water: If you're looking for a refreshing drink in summer, cold brew is the right choice.
Kaffee mit Milch
We'll show you how to make a delicious milk coffee, what you need and how to get the ideal, fine-pored milk foam. Let's start.